Profiles
All of our members possess an entrepreneurial spirit. Our members are start-up agencies looking for markets and existing agencies looking to expand but finding they are unable to do so. We also have producers looking to leave big agencies and go out on their own. We have agencies looking to solidify their perpetuation plans as well as their existence in the Independent Agency system.

Here are some profiles from a few of our existing members: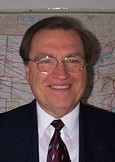 Avery Insurance Agency
"My agency name is Avery Insurance Agency and we are located in Federal Way. I have been an independent insurance agent for the past 28 years in which I owned my own agency during most of that time. I sold my old agency about one and half years ago. Now, with the help of BGI I am in the process of building another agency. I am very specialized in that 90% of what I write is Convenience Stores. I am doing this on purpose as I don't want the hassle of writing all lines. I want to be semi retired.

I signed onto BGI because no matter how many years experience you have in this business, when you start an agency from scratch the insurance companies will have very little to do with you. BGI helped me get appointments, which made it possible for me to even be in business.

BGI is very easy to work with. They have worked with me from the very beginning. Everyone that I have worked with has tried very hard to be of service. Everyone has been extremely kind even when I failed to do things right. Thanks to BGI I was introduced to the company I write my convenience stores through. It was a very limited appointment in that is all I can write, but it was all I needed and my business has taken off."

Gary Avery, Owner | Avery Insurance Agency | 866-570-5566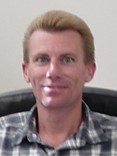 Young Insurance Agency
"I have been involved in the insurance industry since 1985. I started as an Emergency Road Service Dispatcher for a large insurance company in California and moved up to Customer Service Representative within the year. After moving back to the Puget Sound in 1992, I started working for AAA of Washington. In 1995 I started as an independent contractor for Tina Craig Insurance in Auburn. That agency was purchased by Raleigh, Schwarz & Powell in 1999 and I begin working for RS&P as an independent contractor.

I?d always dreamed of owning my own independent agency and in October of 2001 that dream came true. My wife Ronda and I opened the Young Insurance Agency, LLC in Kent, Washington.

Even having a large book of business that I was able to bring over from RS&P I found it difficult to get the company appointments I need. I was given information about the BGI Agency Network. With their help, and hard work of Lee Koehler, I was able to get direct appointments to sell from an impressive line of companies including Encompass, SAFECO, Hartford, Travelers, Progressive, and Foremost, to name a few.

In addition to getting set up with companies, BGI Agency Network helped me with the basic foundations of setting up my own agency. I could have done it all on my own, but their help certainly made it easier."

Don Young, Owner | Young Insurance Agency, LLC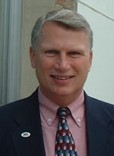 Greg Vesey Insurance, Inc.
"I entered the agency side of the insurance business in 1986 after having been an adjuster for the previous thirteen years. Initially I was a fifty per cent partner in the agency, but purchased the balance in 1991 and changed the name to reflect my personal ownership. Since 1991, I have been the sole producer of the agency with Suzie Johnson as my Office Manager/Agency Associate. We are primarily a personal lines agency with some main street commercial risks added in. Our commitment to individualized customer service is the cornerstone of our business philosophy. We believe that our clients should be able to talk to whomever in the agency they feel most comfortable dealing with.

I made the decision to affiliate with BGI Agency Network after having explored the options of selling or merging the agency when I was reduced to one standard market because of an inability to satisfy the premium volume requirements of the two other standard companies I represented.

The objective of accessing other standard markets through BGI and SIAA without volume requirements is working well. The people at BGI have demonstrated to us over the past almost two years of our relationship that they share the attitude of personalized service to their business partners. We look forward to a long and mutually beneficial relationship with BGI and SIAA.

Greg Vesey | Greg Vesey Insurance, Inc.